ABOUT WILDLIFE ACT INNOVATIONS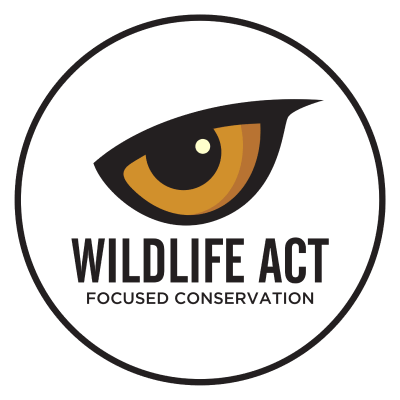 Wildlife ACT Innovations is the formalisation of an existing strategic partnership between Wildlife ACT Fund Trust (Wildlife ACT) and AWE Telemetry Systems Pty Ltd to produce wildlife telemetry products of exceptional quality and durability while offering superb customer service and field-support.
AWE Telemetry Systems has been in business for two decades and has designed and manufactured telemetry equipment for a host of bird and mammal species across four continents. Continuously inspired by new challenges in wildlife tracking AWE Telemetry Systems is now working together with the people on the ground to develop products that work well, all the time.
Wildlife ACT is a registered Non-Profit Organisation that celebrated 12 years of conservation impact in 2020 with a vision to save Africa's iconic and endangered species from extinction, thereby enabling broad-scale biodiversity conservation. Wildlife ACT believes that partnerships are crucial to effectively carry out the work required in this space. We believe partnerships bring stability and consistency of approach with the benefits of continuity.
Wildlife ACT Innovations is a new company with proven technology, producing world-class telemetry systems that are being used in National and Provincial Protected Areas as well as private and community owned conservation areas.